DIAF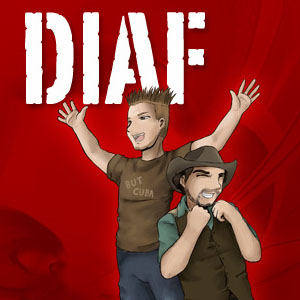 DIAF is a series of audiobooks presented in podcast format. Written by members of Chat Realm, DIAF stories follow the adventures of Brian Brushwood and Justin Robert Young. Content in this podcast is contributed entirely by fans.
Bridge to the Future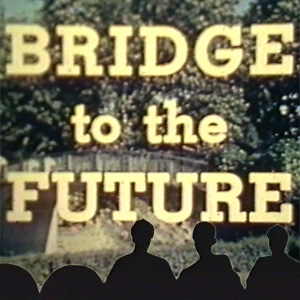 Bridge to the Future is a 20 minute promotional film released in 1951 by Worcester Polytechnic Institute. It is the fictional story of Bob Lansford as he visits WPI, becomes a student, gets a loyal girlfriend, graduates, and then nearly jumps off a bridge. It is narrated by one of the characters who claims to be a WPI graduate, often repeats himself, doesn't reveal his name, and often repeats himself...
BBLiveShow
BBLiveShow is a live Internet stream that bills itself as the "best worst show on the Internet". The forerunner of NSFW and Night Attack, is the brainchild of Brian Brushwood who sometimes refers to himself as "a toddler beating on a drum". The show usually consists of Brian interacting with his co-hosts, the chat room, and occasional callers. Episodes start out with a topic of discussion, but often evolve into something else. Regular topics include a Viral Video Smackdown and Adobeshop Contest.