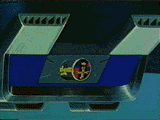 Welcome to the new Voltron Explorer
ADEQUATE.com is in the middle of redesigning its Voltron site! In the near future, you can expect to find a Voltron Episode Guide and FAQ in addition to our previous features of images, sounds, and QuickTime movies.
We've also given the site a much needed facelift and a new name. Voltron Explorer now fits in with the rest of the sites in the ADEQUATE.com family such as Trashformers, The Chibi Project, and "CHiPs" Online.